The current crisis has emphasised the importance of the most crucial part to any financial plan, control of your cash flow and the 'budget figure.' 
Today we are giving you everything you need to have an effective cash flow plan to take advantage of the current environment. 
We show you how to get full clarity on your cash flow with a step by step cash flow budgeting process. 
Real examples have been provided to show you how to structure your savings and automate this process. 
From there, we show you how knowing this will give you confidence going forward. 
We've added in the key points from our article 3 ways to significantly reduce your hard expenses. 
This info and much more is in our 27 page EBOOK – put your details in below and it will be sent to you immediately.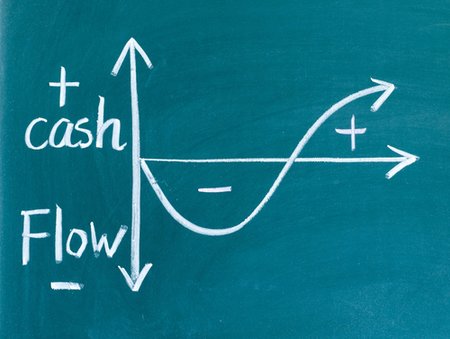 Cash Flow & Crisis Control
Let us be very clear, cash flow really is the most important foundation for your overall financial success and peace of mind. 
We find financial stress is felt the most from cash flow problems.
It is always a good time to know what your income and expenses look like. 
Naturally, you'll want to 'stick our head in the sand' and try to avoid measuring the outcome of your budget just in case it's bad. 
This won't help you at all … 
What will help you is becoming aware of your current situation and making improvements where possible. 
You can't improve on what you don't know.
In this crisis, you can control your cash flow. 
It is as simple as this formula:
(SUM OF MONEY GOING IN) – (SUM OF MONEY GOING OUT) = BUDGET FIGURE
The clarity you get from being aware of your financial position will mean that you can adapt to current circumstances in good or bad times. 
A common trait of successful people is that they know their cash flow intimately, the outcomes are regularly measured and they someone to keep them accountable.
There are a variety of people you can use to keep you accountable. It could be your partner, a friend, a family member or your adviser.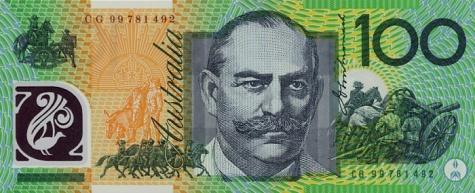 Budget Figure
Once you know this BUDGET FIGURE you can begin to plan ahead.
With the budget figure you have a starting point, you can check to see if it is realistic, if there are places to improve or its just riht. 
 When going through the budget sheet process, understand what your:
Employment Income is

($________ per month)

Investment Income is

($________ per month)

'HARD' fixed living costs are

($________ per month) 

'WANTS' variable living costs are    

($________ per month)

Budget Figure is

($________ per month)
Questions to you personally about the outcome above.
Does the budget show a positive or negative number?

If it is negative, you need to make some changes – either earn more or spend less. Check out the article below about reducing hard costs. 

Be aware, if your budget is negative with a plan, that is okay. A great example is, 3 kids at a private school at the same time may incur some negative cash flow years. 

If your budget template is positive, what are you doing with that surplus to put yourself in a better position? 
If you want to be successful with a positive savings plan, the best advice we can give you is SAVE FIRST, spend after. 
We know what you are thinking, it sounds easy in theory, in practice I don't think it will work. 
Here is a great way you should structure your cash flow and automate your savings. (SEE DOWN THE PAGE)
What Knowing This Means To You?
Understanding your cash flow or your 'budget figure' can open up an endless number of opportunities that you can explore to progress financially and plan ahead.
Regular questions we get asked and provide solutions to:
How many months of living expenses do I have available as cash?

If I couldn't work, how long could I sustain my current lifestyle?

Can I build a share portfolio?

Can I make my affairs more tax effective?

What can I do to build my wealth?

Can I service investment debt?

How quickly can I save up for a home deposit?

How quickly can I pay down my personal/own home/investment debt?

Can I afford to send my kids to a private school? If yes, how much should I put aside each year and from when?

Can I afford another investment property?

Can I upgrade my car?

Should I salary sacrifice money into superannuation?

Can I go for a family holiday each year and still be debt free?

How quickly can I pay down my credit card debt?
Linking To The Current Crisis
The current crisis has taught us a new meaning of 'things coming to a complete stop' and that we need to be reasonably prepared for future living expenses assuming a period of no income. 
We have always taught that it is necessary to have access to at least 3 – 6 months worth of cash at any given time. 
This can be in the form of savings, offset account or even debt if need be. 
Knowing you have access to cash and liquid assets significantly reduces stress, especially in times of crisis and unknowns like employment.
My Personal Account Example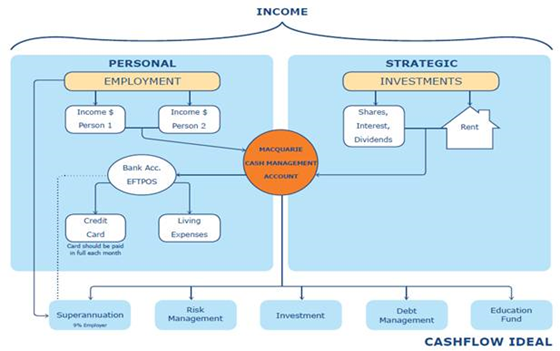 Explaining what is happening above: 
Get a separate account (let's call it the future fund) to what you would normally spend with




(we suggest one that does not have a card you can use to spend on it.) 

Direct your employment income to the future fund.

Direct your investment income (dividends, rent, interest) to the future fund.

Pay HARD living costs (calculate this from the worksheet) from the future fund or credit card (if you want to accrue points) 

WANTS amount (calculate this from the worksheet) to your EVERYDAY spending card and spend on this card without feeling guilty until it runs out. 

Budget Figure amount will remain in the separate account to be allocated for savings, investments or whatever the strategy is to move forward. 
By doing this, It makes it easy for me to review my overall investment budget without having to calculate hundreds of transactions a month. 
I can see immediately what is working and what isn't just by downloading an excel statement with 4 – 5 transactions per week.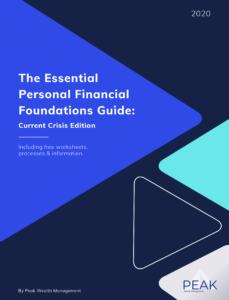 3 Ways To Significantly Reduce Your Hard Expenses
1. Review your debt – especially your mortgage payments
Interest rates are at an all time low in Australia. 
We have spoken to a few mortgage brokers and they have advised that there are interest rates between 2% and 3% for homeowners. 
That can mean an opportunity to significantly reduce your mortgage repayments and even look at taking out equity for other purposes such as investment. 
Just reach out if you want us to put you in touch with a reputable mortgage broker. 
2. Review your utility providers 
I bet you can save money just with some internet browsing or a few phone calls. 
Phone bills

Electricity

Gas

Water

Streaming Services 
3. Personal insurance & Private health insurance review 
Personal Insurances; are you using your personal cash flow to pay for life insurance and income protection premiums? There might be an opportunity to have that paid for by your superannuation fund. 
Private health insurance; make a few phone calls to compare cover or get in touch with a provider that will compare it for you.
Contact
Get In Touch
We are available to chat just give us a call on 0434 955 417 or 0411 472 213
If you prefer to send an email question/query through the best address is info@peakwm.com.au or simply fill out your name, email address and a short message including your phone number will get back to quickly.
I have the pleasure of working with Kristian. First things first, Kristian takes a step back from the typical approach when it comes to peoples financial affairs - he wants to know about you as a person first, then how he can help. It is refreshing and easy to relate because it mimics the way I operate as a Personal Trainer. The things are extremely obvious with Kristian; he genuinely cares, he's easy to talk to about anything (especially sports and cars), for a lively guy he's very relaxed and composed (not a usual mix), and when it comes to his job there is no doubt that he really knows what he is doing. I recommend anyone to make contact.
- Jordan
Senior Personal Trainer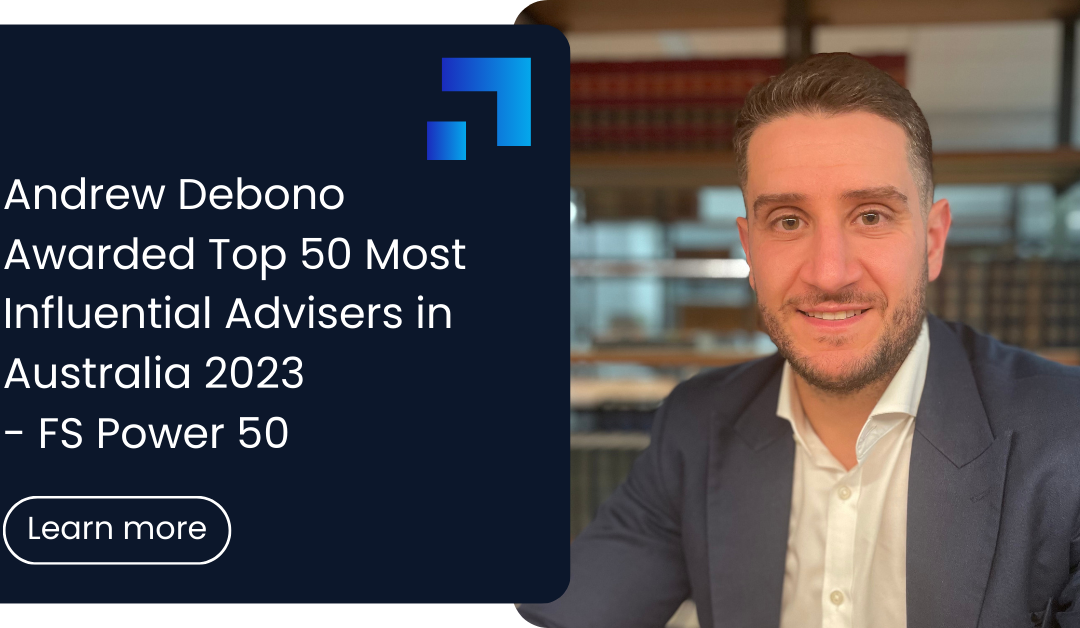 Celebrating Andrew Debono: Twice Recognised Among Australia's 50 Most Influential Financial Advisers. FS Power50 - 50 Most Influential Advisers in Australia 2023, following being named in 2022. We are absolutely delighted to share some thrilling news about our...