Today, we'll be sharing information about what life insurance and income protection is and how it is used to protect you and your family. 
We'll be covering how you can use your superfund to pay for all (or most) of your personal insurance premiums.
What is Personal Insurance (Life Insurance)?
MoneySmart.gov.au has written Personal Insurance – Life Insurance can help protect you and your loved ones financially if something unexpected happens. 
Life Cover – pays a lump sum when you die

Total and Permanent Disability Cover (TPD) – pays a lump sum to help you with rehabilitation and living costs if you are unable to work again. 

Trauma Insurance/Critical Illness Cover – covers you if you're diagnosed with a major traumatic illness. E.g. cancer, heart attack or stroke. 

Income Protection cover – pays some of your income if you can't work due to illness or injury 

Buy/Sell or Key Man Personal Insurance – Ensure a smooth transition of business ownership in the above listed events (and possibly more)
In simple terms, it is a type of cover that provides financial security to you and your family in certain events.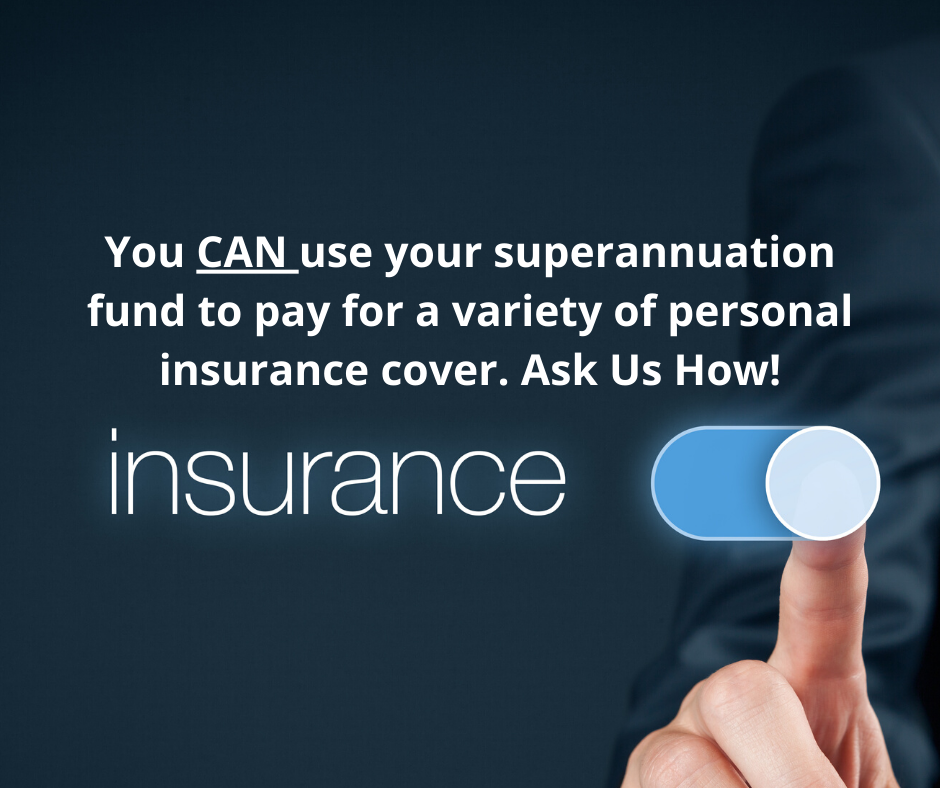 How can personal insurance protect me and my family?
Your personal insurance should tie in as the 'risk reduction' component of your overall financial plan. 
Think about it like this… you probably have a car insurance policy just in case something goes wrong. 
Same concept, except, you are far more valuable than your car. 
You can use the different policies available to give you and your family a desired outcome in certain unexpected scenarios. 
Here are some things to consider that you can provide as an outcome with a sum insured amount for each main policy. 
If you know what you want in certain scenarios, it makes it easier to provide a dollar figure that means something to you.
"In the event you were to pass away"
Funeral expenses 

Clearing debts (eg. own home paid off for the family, clearing off investment debt means an income stream for your family) 

Income (eg. cover $100k per annum for 10 years so your family doesn't have to change living standards)

Expenses (eg. private schooling fees are $30k per child for 6 years
"In the event you were totally and permanently disabled" (you couldn't work again)
All of the above considerations

Medical expenses (eg. one off medical expense cost covered)

Carer cost (eg. an amount left to pay for a carer or for a partner/family member to care for you so it is not a financial burden.)

The gap not covered by Income Protection (eg. if you needed your full income to maintain lifestyle in this event)
"In the event you couldn't work for an extended period of time due to injury or illness"
Have you income replaced (typical maximum amount is 75% plus Super contributions)

Have this cover starts paying from a certain amount of time you are unable to work "waiting period" (eg 14 days, 30 days, 6 months, 1 year) all the way up to the amount of time you want it to keep paying your income for "benefit period" (eg. 1 year, 2 years, 5 years, up to the age of 70)

Simple example of what this would look like for protecting a $120k income without super contributions would be $120k x 75% = $90k per annum. It is paid on a monthly basis so you would still have $7,500 per month being paid into your bank account to meet living expenses and debts. 
"In the event you suffered a serious or critical medical trauma event" 
Medical costs (eg. to see the best doctors and cover treatment) 

Partner/Family subsidy – during these times loved ones would typically take time off work to care for you which is not covered (eg. partner earns $100,000 per year. Taking 6 months off to be with you, could add in $50,000 onto the policy) 

Child trauma (eg. lump sum if your child has a trauma event)
What premiums can be paid for by your superannuation fund?
Keeping it simple, we can structure the following policies to be paid for by your superfund
Life (death) insurance 

Total and Permanent Disability 

Income Protection 
The added benefit to having your superfund pay for these premiums is it will collect the tax deductions associated with these premiums. 
Trauma/Critical illness cover needs to be paid for personally. This is because if you have a traumatic event that does not meet a 'condition of release from superannuation' then the essential funds you need would be trapped inside superannuation unless you meet one of those conditions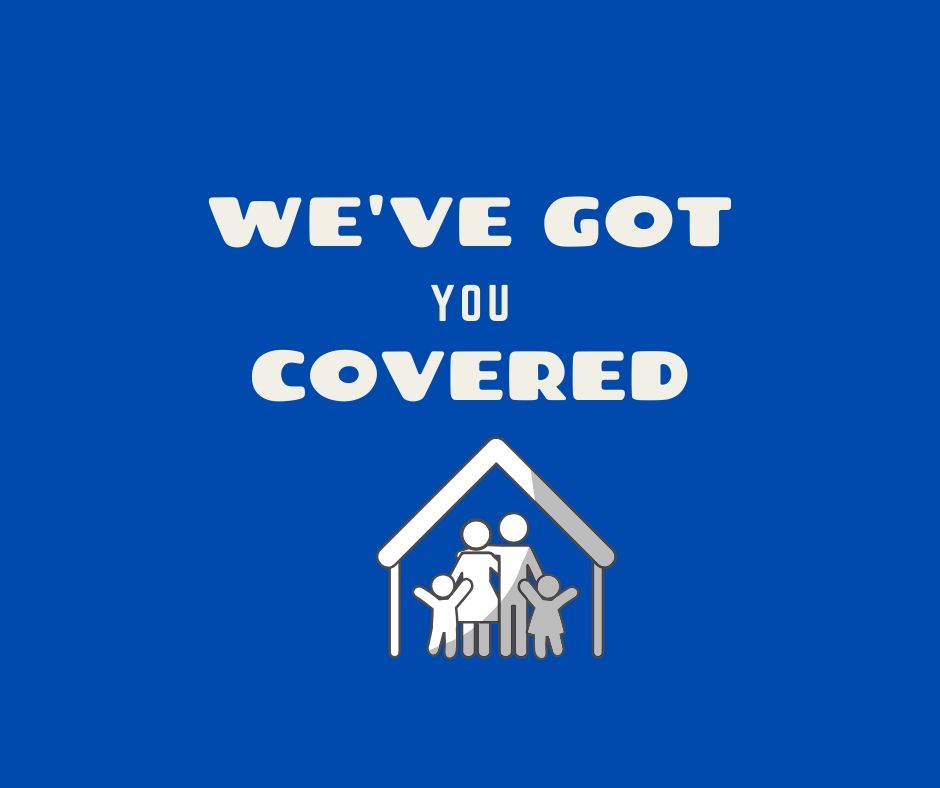 How to have your superannuation fund pay for the premiums?
Where possible, you can have your policy set up with superannuation fund ownership and have the premiums paid for with your superfund money. 
If you have an existing retail insurance fund, some providers will allow you to change the ownership of the policy.
Please be careful that there are no risks to you by doing this eg. extending a waiting period, agreeing to a new policy etc.
Contact
Get In Touch
We are available to chat just give us a call on 0434 955 417 or 0411 472 213
If you prefer to send an email question/query through the best address is info@peakwm.com.au or simply fill out your name, email address and a short message including your phone number will get back to quickly.
I have the pleasure of working with Kristian. First things first, Kristian takes a step back from the typical approach when it comes to peoples financial affairs - he wants to know about you as a person first, then how he can help. It is refreshing and easy to relate because it mimics the way I operate as a Personal Trainer. The things are extremely obvious with Kristian; he genuinely cares, he's easy to talk to about anything (especially sports and cars), for a lively guy he's very relaxed and composed (not a usual mix), and when it comes to his job there is no doubt that he really knows what he is doing. I recommend anyone to make contact.
- Jordan
Senior Personal Trainer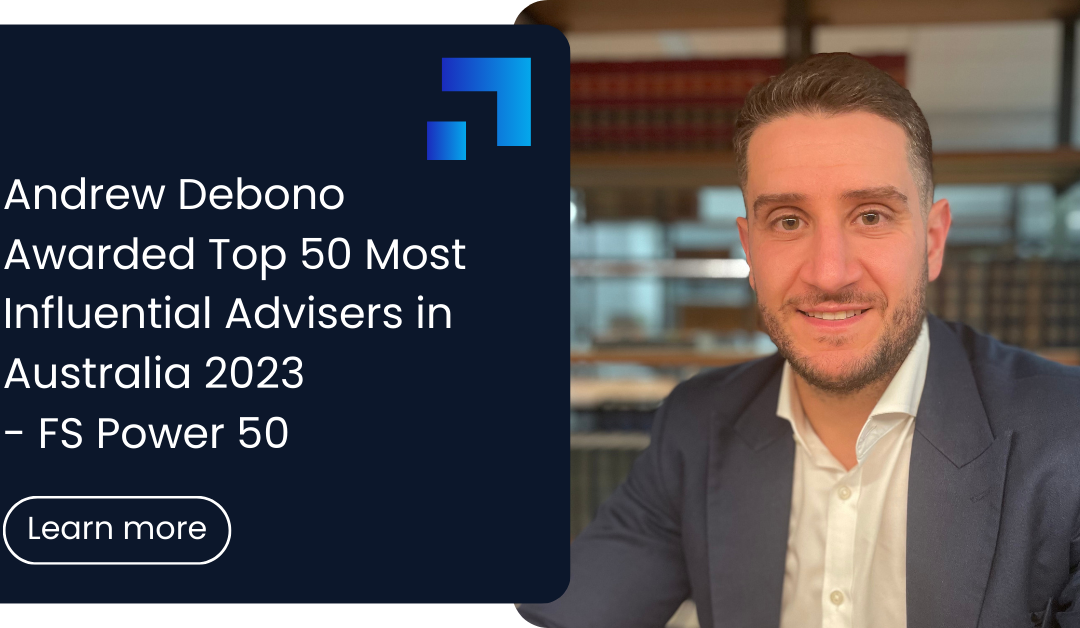 Celebrating Andrew Debono: Twice Recognised Among Australia's 50 Most Influential Financial Advisers. FS Power50 - 50 Most Influential Advisers in Australia 2023, following being named in 2022. We are absolutely delighted to share some thrilling news about our...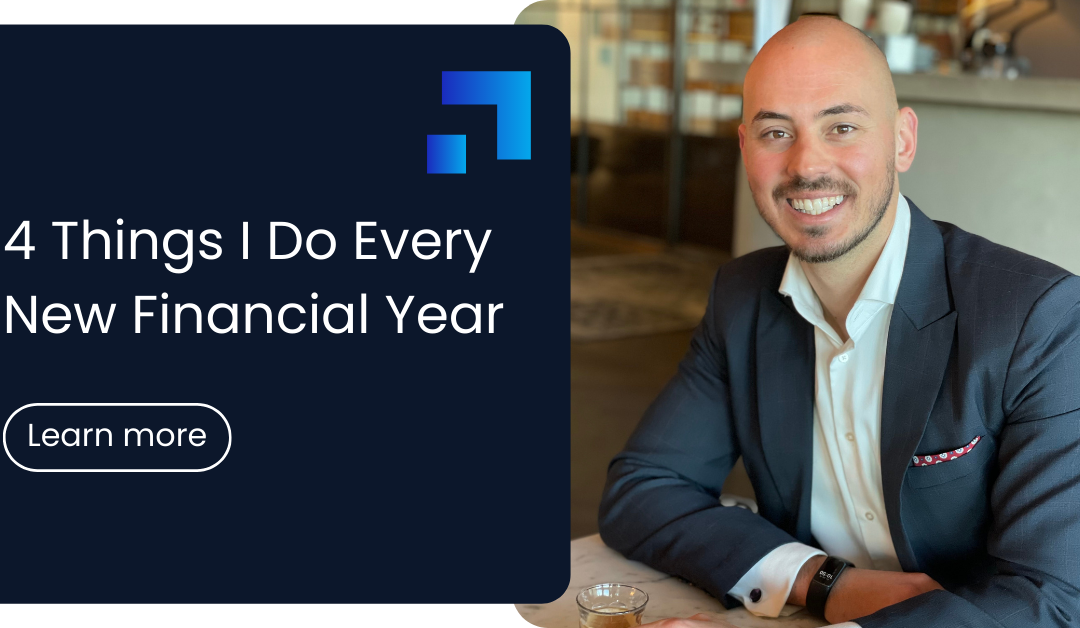 The start of a new financial year is a great time to take stock of your finances and make any changes to set yourself up for success. Here are four things I do every new financial year: https://youtu.be/SKPe4Cl1Ke4 1. Re-do my budget. This is especially important if...