About us
We want you to reach your Peak Wealth. Removing the stress that comes with financial planning.
Creating your life with certainty about what's to come in your future (and now).
Multi-award winning
financial advice

Our approach
We are Sydney based Financial Advisers that work intimately with you to make informed financial decisions in a tried, tested and organised manner for the long term. Here are a few things about our financial advice approach:
Holistic, comprehensive and thorough financial plan's accelerate your personal version of financial success.
Build investments strategically
Building Investments in various Asset Classes – asset protection, asset intent, asset tax status are key things we consider.
Minimising your tax bills by structuring your assets in the most efficient way.
Things go south sometimes,
prepare for them
Use personal insurance designed to protect you in a variety of scenarios.
E.g. Income Protection for when sick/injured and can't work for extended time.
Tracked, refined, & visual cash management strategy. See your growth and track your goals.
People at different life stages have different needs, risks and goals. Have a financial plan that works with the stage your're at.
Know yourself (and your partner)
Understand your good and bad financial habits and what type of person you are. Offset risks and behaviours which might disrupt your financial plan.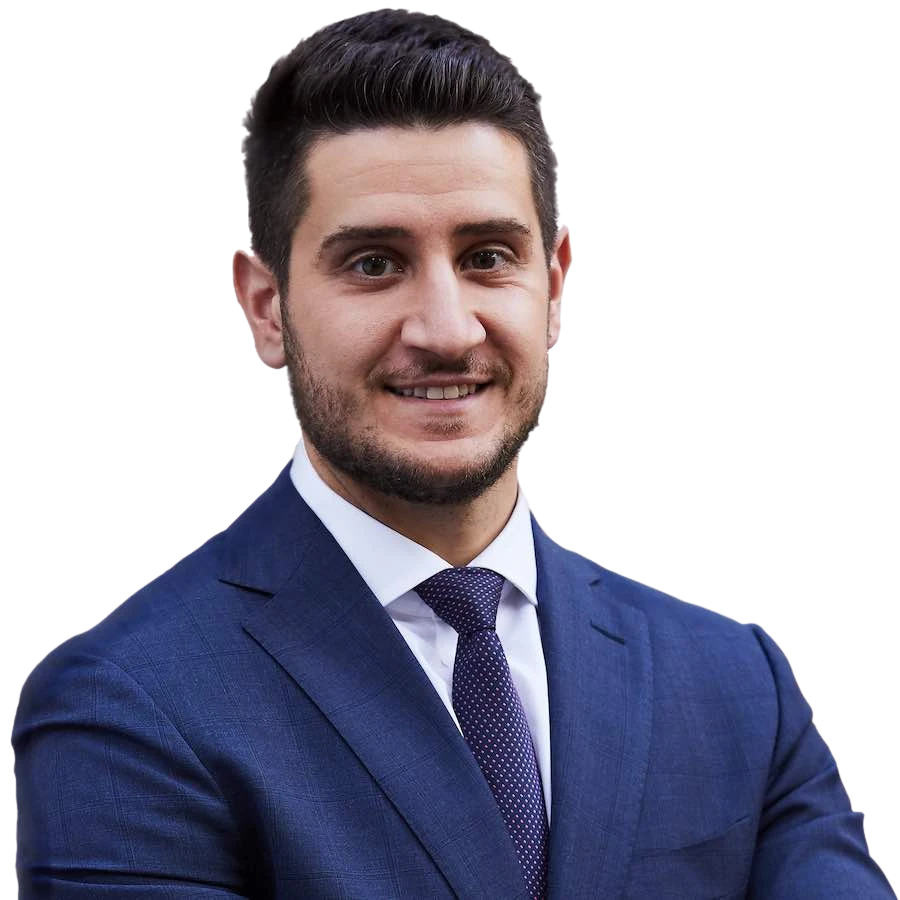 Andrew Debono
Financial Adviser, Founder & Managing Director
Bachelor of Economics
Bachelor of Applied Finance
Diploma of Financial Planning
Adv Diploma of Financial Planning
Read more about Andrew
I have always played an integral part of award winning financial planning firms, and this has sparked my ambition to begin my own business and provide personalised and quality advice to my own clients.
My passion for finance along with my enjoyment of speaking with people has got me hooked on the profession. To see my clients achieve their goals and aspirations is the most rewarding aspect of my job.
Throughout my successful career, I have worked collaboratively with other professionals such as accountants, lawyers, stock brokers and mortgage brokers.
This has provided me with ample knowledge to identify and manage the gaps in my client's situations.I have been nominated in several industry specific awards including the Association of Financial Advisers (AFA) 'Rising Star Award' in 2017 and 2018.
I always aim to be providing the best advice and service possible for my clients.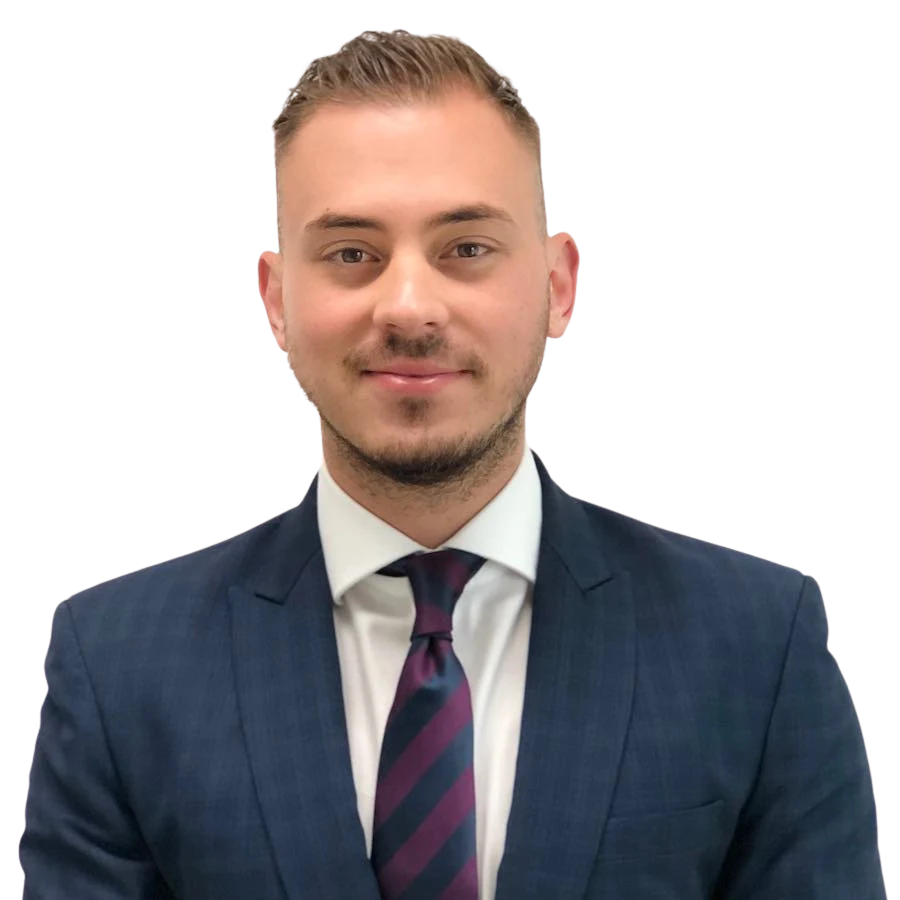 Kristian Zuza
Financial Adviser, Founder & Managing Director
Bachelor of Business; Accounting
Bachelor of Business; Small Business Management & Accounting
Diploma of Financial Planning
Director of Non-Proft 'Response For Life Australia Ltd'
Read more about Kristian
I have over 10 years of experience working in Australia's leading privately owned financial services companies.
One of three brothers, growing up in a loud, close family that had home full of friends and relatives more often than not had taught me great deal – not only did it mean ensuring I had a thick skin to deal with banter, or communicating with various generations at any point in time, the single best lesson it taught me is understanding what a great sense of community is.
Ultimately, the importance of relationships.
I have a passion for making things happen. Seems like a broad statement, all it really means is once I set my sights on a goal I need to make it happen. I like to follow this in all areas of my life; in a professional sense this includes helping people achieve, from strangers to clients and colleagues; in a lifestyle sense it might mean getting down to the beach with friends.
Having a European background just embedded an emphasis on food and that many of the best relationships are developed face to face, over a coffee or sharing a meal.
Professionally, I have a passion for companies (naturally with an Accounting and Tax background), but not in a typical sense – I am intrigued and inspired by the people and relationships that make them great. Start-up or Giant Co, they symbolise a community, and allow people to work together to achieve outcomes that they otherwise wouldn't be able to make reality.
I get excited when I am part of organisations to make them bigger or better with my efforts.
With my background, education and experience, I love working with people to really help them achieve their own definition of success. This means employees, employers, a young couple wanting to start a family all the way through to those looking to retire. Being a part of a company that shares my values is really a bonus and makes it easy to enjoy my professional career.
I love sport, the world game "Football," and a competitive game of Tennis keep me active, however at times also glued to a TV screen.
Open to meeting people and having a chat.
Get in touch with our financial advisers
Leave your details here and one of our adviser's will give you a call back. 
Ask a question, book in a discovery call or connect with us.
Kristian has been extremely helpful in assisting me with my financial goals. Highly recommended.
Roisin O'Neill
12. August, 2022.
Kristian has helped me set my self up for a strong financial future and helped me step by step organising protection for my family in the event they ever need it. I would highly recommend his services
justin trajcevski
11. August, 2022.
Kristian and Andrew have been my personal financial advisers for the last couple of years and I can't recommend them highly enough!! They are also the financial advisers to a number of mutual clients and the feedback has always been excellent. Definitely two of the best in the industry!
Armand Nariman
9. August, 2022.
Andrew and Kristian are great to deal with. They are both very professional and personable. I would highly recommend them to any new and existing clients.
Christopher Athanassios
9. August, 2022.
I engaged Kristian from Peak WM last year as I needed to get my life in order. The ongoing support and service I have received has been amazing. Kristian helped me put together a plan moving forward which he updates with me on a regular basis. He is always available for a chat in times of crisis and helps me to develop a structured but flexible approach when dealing with life's hardballs. I fully recommend Peak WM to anyone who needs financial advice. Cannot fault the service.
Samantha Butcher
26. July, 2022.
Awesome team at Peak Wealth. I recently got married and was in desperate need to sort our financial situation, and Kristian helped me put everything back on track, and even made me want to learn more about finances. Kristian is incredibly friendly and happy to answer any question you might have. Highly recommend if you need to get your things in order!
Colin Taylor
24. May, 2022.
Andrew is amazing! Over the past 12 months or so working with Andrew I have gained a huge amount of confidence in my financial situation and have been able to set myself up in a very workable, day to day and future facing way. Andrew is very approachable, he is always available to answer questions, provide advice on many areas of life, and a genuinely nice guy. I find him to be transparent, trustworthy and I would highly recommend to anyone looking to get financial advice and support. Andrew is super easy to work with, his suggestions are practical and he takes into account being able to live and enjoy life as well as creating a secure future. Cant recommend highly enough - thanks Andrew!
Joanna Shapley
8. April, 2021.
I was recommended to Kristian & Andrew through a friend as I wanted to organise my finances. My main goal was to align my superannuation & personal insurances tailored to my situation. Kristian and Andrew were very professional and highly knowledgeable on how to structure a good financial foundation which made this whole process easy and stress free. They are both very committed to give the best advice suited to your needs and will leave no stone unturned. Great job guys! Highly recommended.
George Moulos
29. October, 2020.
Kristian provides an exceptional customer service experience end to end. The scope of his industry knowledge coupled with his genuine caring and considerate nature is what makes this guy a stand out in his field of expertise and is certainly what has earned our trust as a life long financial advisor. Our relationship began 5 years ago and throughout our journey his sense of ownership, accountability and integrity has been second to none! Cannot thank him enough for all the effort he puts in to managing us as clients!
Astrid Southern
20. October, 2020.
I would definitely recommend you speak with Kristian & Andrew. Day to day I deal with investments at a funds management firm so I manage my own personal investment plan. Kristian and Andrew have worked with me to get my financial structures right with a structured cash flow plan, superannuation fund that invests in line with what I want and a complete personal life insurance plan including income protection and trauma cover. Comprehensive estate plan to come with power of attorney and enduring guardian recommendations. They communicate well and work with me to make sure the overall plan is appropriate with any changes in circumstances. I really like the new app guys! Well done. Cheers Chris
Chris Guldbrandsen
25. June, 2020.