Written By Pam Walkley in MoneyMag on the 24th August 2020. This article is all about the first home cash grants available throughout Australia. 
It's party time for first home buyers who are willing to buy new properties, with plenty of free money on offer as governments move to support the construction industry in the wake of COVID-19 – for example, up to $76,070, including stamp duty concessions, if you build a home valued at less than $600,000 in regional Victoria.
And those who are already homeowners don't miss out either, with $25,000 available for renovations through the HomeBuilder grant to those who qualify.
If you want to build a new home you can also benefit from the $25,000 grant. On top of that there are also incentives for homeowners installing solar systems.
To qualify for HomeBuilder you need to sign a building contract by December 31, 2020, and construction has to start within three months of the contact date.
The value of your new property must not exceed $750,000. For renovators the contract has to be worth between $150,000 and $750,000 and the value of your existing home must not exceed $1.5 million.
HomeBuilder is also means-tested: singles need to earn under $125,000 a year and couples under $200,000.
The good news for first home buyers who qualify is they can add the grant to existing state-based incentives.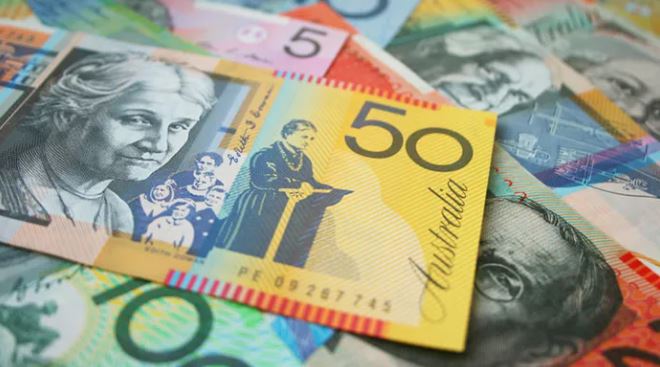 Making it affordable
For those setting up their first home in the states where prices are less expensive, or in regional areas, the grants will go a long way to making it much more affordable.
If you live in Western Australia you've struck gold – $55,000 for a newbie buyer, not including stamp duty incentives for those who build a home worth less than $430,000.
This is made up of the $10,000 first home owner grant (FHOG) that was already on offer plus the $25,000 HomeBuilder grant plus a bonus $20,000 that the state government will tip in on top of HomeBuilder. And if your new home is valued at $430,000 or less you will pay no stamp duty – a further saving of $14,440 – adding up to a total $69,440.
First-timers building in the Northern Territory can also bag up to $55,000, not including stamp duty relief or up to $2000 towards the cost of household goods. On top of the $10,000 FHOG and $25,000 HomeBuilder grant a $20,000 BuildBonus from the territory government is available to the first 600 applications.
Tasmanians can benefit from up to $45,000 in government grants plus stamp duty relief for properties valued below $400,000.
Similarly, if you build in regional Victoria, $45,000 in grants is available ($35,000 closer to Melbourne). There is no stamp duty payable on a home worth less than $600,000 (potentially a further $31,070 benefit to you), and there is discounted stamp duty for properties valued between $600,000 and $750,000.
So a first home buyer building a property worth less than $600,000 in regional Victoria could score a total of $76,070.
First-timers building in Queensland or South Australia will be eligible for a $40,000 bonanza, with both states offering $15,000 FHOGs for new properties. On top of that Queenslanders don't pay stamp duty on homes costing less than $500,000 and a discounted rate up to $550,000, amounting to a saving of $15,925, on a home under $550,000. All first homeowners in South Australia pay some stamp duty but there is an off-the-plan concession of up to $21,330 on properties valued under $500,000.
In NSW, there is a FHOG of $10,000 for new properties costing less than $600,000 and owner-builder building contracts worth less than $700,000 on top of the new HomeBuilder $25,000 grant. No stamp duty is payable on properties valued at under $650,000, representing a saving of up to $24,740, and discounted stamp duty applies to properties valued between $650,000 and $800,000.
For those living in the ACT there is only the $25,000 HomeBuilder grant, but all ACT first home buyers are exempt from paying stamp duty on all properties as long as they earn less than $160,000.
Homeowners can also score discounts from federal and state governments if they install rooftop solar and/or battery storage.
Turn on the solar power
If you buy a solar power system today it's subsidised by a federal government scheme worth about $585 per kW. That's around $3900 off on a typical 6.6kW system that is usually applied at the point of sale, meaning advertised prices almost certainly have the rebate already applied, according to the solarquotes.com.au website. This means you would pay around $6600.
If you want to add a battery it will cost about $10,000 to add a decent amount (around 10kWh) of storage to a solar power system. Take 30%-50% off these costs if you live in Victoria, ACT or SA and are eligible for your state's battery rebate, says solarquotes.
Contact
Get In Touch
We are available to chat just give us a call on 0434 955 417 or 0411 472 213
If you prefer to send an email question/query through the best address is info@peakwm.com.au or simply fill out your name, email address and a short message including your phone number will get back to quickly.