Article written by Dannielle Ecuyer in MoneyMag on September 11, 2020. We are sharing this as a way to get some context, educating yourself is essential. Beginner's guide for shares investing. 
The concern about the economic impacts of the coronavirus is a classic example of how fear and uncertainty can create share price volatility (prices moving up and down a lot).
As hard as it may seem to buy shares into market sell offs, this is the exact period when smart, long term investors put their cash to work. So, if you're looking to get started in shares, here's eight key things to consider: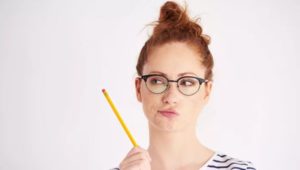 1. Set your investment goals
Quantify the amount you have to invest, and the time frame you are aiming to invest for.
Ideally you should buy shares for the long term.
The optimal strategy is to reinvest the dividend income you receive from your shares and selectively add more cash when it becomes available.
2. Find a platform to buy shares
The internet has been a boon for the share investors.
There are several online share trading platforms that allow for a minimum $500 share investment.
It is probably worth spending some time to compare costs and whether you actually like the platform.
If you prefer, there are stockbrokers who will set up a share trading account and offer you advice.
This usually means they have a higher cost than the online platforms. Costs matter, so consider what is suitable for you and that will vary depending on the amount to invest and the time you have to devote to share investing, as well as your knowledge.
3. Plan your portfolio
A share portfolio is the name for a group of shares or ETF's (these represent a basket of shares that track an index like the Australian or US share market).
The more cash you have to invest, means more different shares you should own (3-5% of the total per share for example).
That is called diversification or don't put all your eggs in the one basket.
4. Understanding what to buy
For the newer investor, the ETF is an excellent starting place.
Rather than having to assess the difference between shares, you can commence building your portfolio by buying an ETF for the ASX 200 (the top 200 Australian shares).
I also personally like to have some exposure to the US market, and Australian investors now have the benefit of being able to buy an ETF for the S&P500 and other overseas markets.
5. Learn to pick shares
I have long been an advocate for buying what I call quality shares.
These shares tend not to be so cyclical in nature, i.e. exposure to the markets that go up and down, like the oil price or housing construction.
Quality companies share a number of characteristics and their earnings streams are more resilient. For example, the share prices of Coles and Woolworths will go up and down, but we all need to need to go shopping for the necessities.
Quality shares have strong balance sheets, meaning they have enough cash flow to cover the debt payments.
They have a strong moat, or characteristics that mean the business has a robust competitive advantage.
A good example on the Australian market is  REA, CarSales and CSL, one of the world's largest biotech companies that specialises in blood plasma products and flu vaccines.
Quality companies also invest for the future and manage the business for the challenges of disruption and the 21st Century.
6. Improve your investment knowledge
Start with small steps and develop it over time. 
Rome wasn't built in a day. One of the easiest ways is reading the financial section of a newspaper or one of the finance mastheads.
If daily is just too much for your lifestyle, then the weekend is a great time to catch up.
As your knowledge grows you will find other informed sources, such as specialist online financial newsletters or share research via your stockbroker or share trading platform. The ASX website also has information.
7. Invest for the long term
The more you look at your share portfolio the more inclined you maybe to trade the shares. It is best to see through the passage of time. You are aiming to grow your wealth, not for next week or next month, but the years down the track.
8. Be patient
The best advice for any share investor is be patient.
Try not to react to short term noise or unforeseen events. Share markets go up and down and the best investors are not fearful of buying when there is investor panic and scary headlines in the media.
Share investing can seem challenging but taking the time to invest in your own knowledge and following careful plans will allow you to grow your wealth. Shares remain a good low-cost option to save for a deposit, the kids education or your future needs.
Contact
Get In Touch
We are available to chat just give us a call on 0434 955 417 or 0411 472 213
If you prefer to send an email question/query through the best address is info@peakwm.com.au or simply fill out your name, email address and a short message including your phone number will get back to quickly.