Below article written by David Thornton February 6, 2020 – Additional summary written by Peak Wealth Management, Sydney Based Financial Advisers
Additional Summary & Key Points To Note:
The Gallagher Financial Confidence report lists the following major causes of financial stress

Inadequate Savings (62%)
Rising Living Costs (57%)
Unexpected Costs (64%)

Employees under financial stress impacts employers as well – Staff not performing at the highest levels

Estimated annual cost of $47 Billion in lost productivity to companies

No one is imune to financial stress
"ALMOST THREE QUARTERS OF EMPLOYEES SAID THEY DON'T SEEK PROFESSIONAL ADVICE WHEN MAKING PERSONAL FINANCE DECISIONS"
The article calls for

Empployers to help with employee financial literacy programs
Employers to do other things when wage increases can't be given – supporting financial health in a variety of ways
A more customer-centric advice framework, where consumers can receive trusted and professional advice (Check out our video below)
Seven in 10 Aussies are using their time on the clock at work to sort out their personal finances.
The Gallagher Financial confidence report lists unexpected costs (64%), inadequate savings (62%) and rising living expenses (57%) as the major causes of financial stress. This has been exacerbated by an increase in average disposable income over the past decade of only $44 per week.
It's not just employees who are suffering. Financial stress is estimated to cost businesses $47 billion per year in lost productivity.
"The figures show no group is immune to financial stress. Businesses are only as good as their people and this level of financial worry across all employees impacts overall staff wellbeing and can lead to absenteeism," says Graham Campbell, CEO of Gallagher's Employee Benefits and HR Consulting division.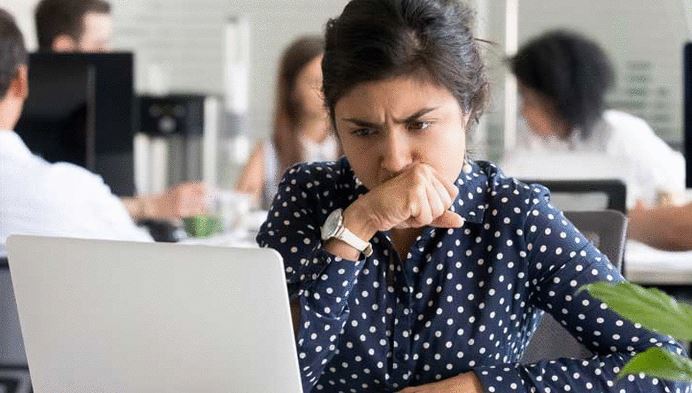 More than one-third (37%) surveyed said financial stress has affected their health.
Despite all this, almost three quarters of employees said they don't seek professional advice when making personal finance decisions.
The findings demonstrate the growing need for businesses to think more laterally about the way they manage their employees. Only a quarter of businesses were found to include financial literacy programs as part of their employee benefits packages.
"In a slowing economy, employers may not be able to increase wages, but they can look at financial wellbeing support and education to help alleviate the burden for workers," says Campbell.
"A fruit bowl is nice as a company benefit, but if you want to make a real change to the lives of employees, supporting financial health not only improves wellbeing but will move the dial on employee engagement and productivity, and be the catalyst for business growth and profitability."
These findings add weight to growing concerns about an increasing financial advice gap.
"The level of complexity in the system and the continued volatility in investment markets, where most of the risk sits with the individual member, is stressful for retirees," says SMSF Association CEO John Maroney.
"Although some longevity protection is provided by the Age Pension for those with modest assets at retirement, or at older ages, for many retirees it is very difficult to share or manage their retirement risks."
Maroney points to the need for financial advice regulation.
"We believe that a more customer-centric advice framework is needed, where consumers can receive trusted and professional advice."
Contact
Get In Touch
We are available to chat just give us a call on 0434 955 417 or 0411 472 213
If you prefer to send an email question/query through the best address is info@peakwm.com.au or simply fill out your name, email address and a short message including your phone number will get back to quickly.