Expectations of client service have rapidly shifted since the pandemic's onset, underlining a trend towards online interaction that was already in motion earlier in 2020.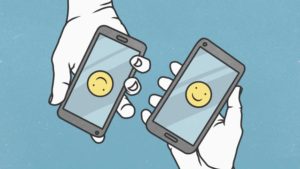 With the shock of COVID-19, people have embraced digital experiences more than ever. 
Andrew Braun, general manager of marketing at Netwealth, who will speak at the ifa Client Experience Workshop 2020, said that this period of change has caused demand for and expectations of financial advisers to rapidly shift.
"With the COVID-19 crisis, consumer behaviours have changed, and habits have been formed. And for many, they are digital in nature.
People have embraced digital experiences more than ever – from record growth in home shopping, day trading, home health and video conferencing – the way we engage with our family, people and companies will never be the same," Mr Braun said.
"And as some optimism returns to Australia, it is an opportunity for advice businesses to take stock of what has occurred and assess how they can meet the changing needs of their client base."
The Netwealth 2020 AdviceTech report had highlighted that even before the COVID-19 pandemic, clients' expectations of financial advice practices were already changing.
"They were demanding more personalised and targeted service, embodied by more convenient online and virtual interactions," Mr Braun said.
The report revealed some businesses were well placed to deal with this sudden and immediate requirement to go digital, because they were already well on the way to being "fully invested" in advicetech. Others were not so lucky.
Mr Braun emphasised that according to the report, the advice industry still had some way to go to meet the digital needs of its clients.
He said that the best advice firms adopted a "Silicon Valley mindset", with the majority of firms investing in the technology they think will best suit their needs and deliver them a competitive advantage.  
"It's not only about how much these businesses invest in advicetech that sets them apart. It's also about how they structure their investment, how they plan ahead, and about their mindset – including a willingness to stand apart from their peers to adopt new technologies that others might be slower to take up," the report analysed.
"They are not shy about using advicetech that is not yet widely adopted across the industry, as long as it is proven to be stable and reliable. A further 25 per cent are early adopters who will work with vendors or suppliers on leading edge technology in a bid to fundamentally reshape their business."
Mr Braun also highlighted the need for a change from exclusively face-to-face client engagement to an interface-to-interface engagement strategy.
As a result, advisers can take use of the opportunity to better maximise the advantage of advicetech for digital engagement and to improve client experience.
However, the report also pointed to the proportion of advice firms that say technology is omnipresent in all client interactions declining for the second year in a row, so that now fewer than one in 10 advice practices believe technology is "pervasive in all client engagement interactions".
Mr Braun said the ifa Client Experience Workshop will address how financial advice firms can act now and some of the tactics they can use to augment digital with their physical offering. 
"Advice firms can be enabled to deliver a Silicon Valley-like customer experience, and examine the role of specific technologies such as client portals, multi-mode communication technologies and the role managed accounts play in delivering consistent and scalable investment advice," Mr Braun said.