Article Written By Julia Newbould from the Australian MoneyMag February 19, 2020
When the unexpected happens and the regular pay packet stops, how prepared are we to pay the bills?
Holden announced around 600 redundancies this week, following regular rounds of redundancies in the retail, financial and media sectors as well as the hard times faced by the tourism industry post bushfires.
For thousands of Australians there's a need to rely on money put aside for a rainy day.
Finder research from December found the national average in savings was $28,602 – which included money for a home deposit, retirement or holiday. However, half of the 8000 adults surveyed said they didn't have enough savings to comfortably deal with an emergency situation.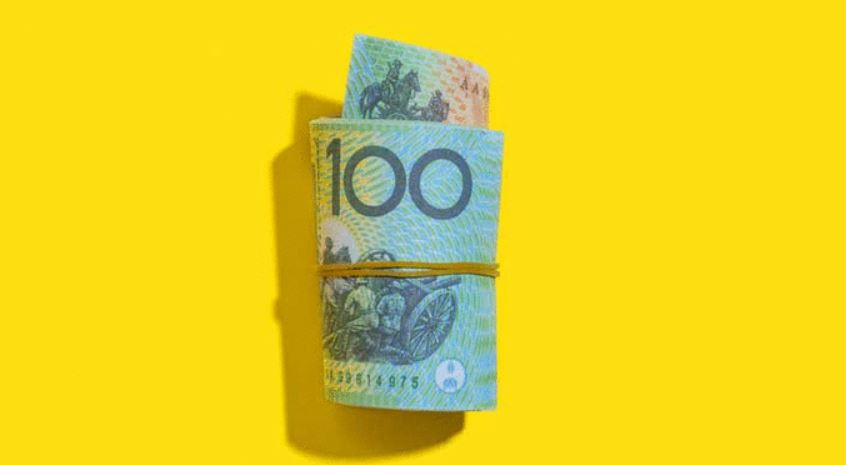 Save for three months
According to many financial advisers, a buffer of three months of expenses is a good short-term savings goal in case something goes wrong – you lose your job, you have a significant health issue or you face a natural disaster.
Your expenses should take into account all your fixed costs including rent or mortgage, electricity, rates, phone, internet, insurance, food, transport, child-minding, healthcare, and entertainment. It is a good idea to track these expenses for a month or two to ensure you have calculated as closely as possible to estimate your costs.
While fixed costs are easy to calculate, there are costs that might change if you lost your job, had a health emergency or find an appliance needs replacing. You might cut out entertainment for a while or be more frugal with the grocery shopping, but as other costs may increase it's best to overestimate your expenses.
For emergencies, Wealth Planning Partners senior adviser Amanda Cassar suggests around $5000-$10,000 and where you put it depends on the type of money discipline you have.
"If people are super disciplined I suggest they put it in a mortgage offset account, but for those who are spenders I try to get them to put it into an account they can't access easily," she says.
There are clients that have zero savings when they first see Cassar because their priority is paying off debt.
Save a portion of your income
Other financial professionals say you should aim to save between 10-20% of your income. According to Cassar, a good place to start is usually around 5-10% of income – but if you have debt then you might look to pay that off before saving.
"Having a motivation to save is really important. When people have a goal, like marriage or starting a family, that makes it easy.  If they just want money in the bank it's more difficult," says Cassar.
Multiforte Financial Services financial adviser Kate McCallum suggests aiming for 20% and has a useful rule around allocating income:
50% to essentials – housing, utilities, food, essential clothing.

30% to "nice to haves" – entertainment, special clothing, holidays.

20% to savings, but broken down into:

20% to your buffer for emergencies or "unexpected" expenses. This could be things like a major home repair, an unexpected illness or a surprise bill.

30% for "fun". This is likely to include your short to medium-term goals – whether it's travel, buying a new car, or throwing a great party.

50% for "future you" – which is your longer term savings, including additional contributions to super.
Here's an example assuming your family receives $2000 of net income each week:
Brady and Associates managing director and financial adviser Paul Brady says budgeting is not sexy but it's necessary.
Brady doesn't adhere to saving a percentage of income, he says it's more about what you want to achieve over time (e.g. pay off a home loan or build up for retirement).
"It might lead you to save more and that might lead you to a revisiting of your budget – and deal with the trade-off choices needed to make that possible," says Brady.
In addition to putting money aside, Brady says it's important to understand how to save more and in a tax efficient manner.
"It's a lot easier to save more over time if you save pre-tax money than after tax money, for some people that means salary sacrificing," he says.
Stockpile your gold
The simple action of moving money from your wallet can help you focus on saving. You can put your spare change in a money box, empty candle jar or soup tin.
Then there's the Coke bottle method of saving.  Try cutting the top off a Coke bottle and put in all your $2 coins over the course of a year. A 600ml bottle will hold up to around $880 – a tidy sum! A 250ml bottle will hold about $350, while a 1L bottle will hold $1500.
Five easy ways to start saving
Ask for a better rate. Whether it's your mortgage, your phone contract or utilities, it's worth asking. As they say, "if you don't ask, the answer is always no". A small discount could save you hundreds if not thousands of dollars over the life of your home loan or utility services.

Price match. The internet is a bargain buyer's wonderland – you can see prices on offer by different providers in just a few clicks. The trick is to be persistent and search beyond the first few pages.

Buy a superseded model. Whether you're buying a car or whitegoods for your home, if you're prepared to buy last year's model, you can save hundreds if not thousands of dollars.

Have a "no spend" month. Pick a month, any month, and agree that you'll not spend on anything but the essentials.

Give up one of your subscriptions. Whether it's your Netflix account or a subscription to monthly beauty boxes, these invisible but regular costs can drain your budget.
Contact
Get In Touch
We are available to chat just give us a call on 0434 955 417 or 0411 472 213
If you prefer to send an email question/query through the best address is info@peakwm.com.au or simply fill out your name, email address and a short message including your phone number will get back to quickly.